Want to get wet and cool off? Come and ride the Bumper Boats!
The boats operate in a 3 ½ to 4-foot deep pond and can carry passengers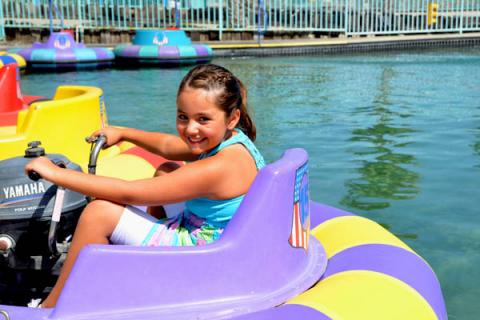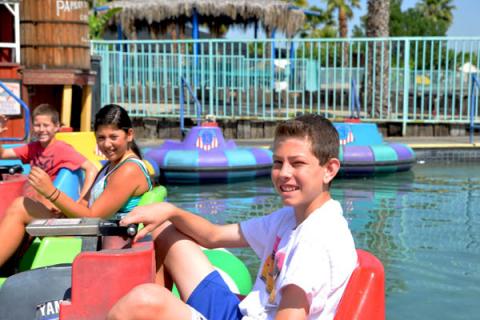 Single Driver: Minimum 44" tall
Passenger: Minimum 40" tall (when carrying a passenger, the driver must be 18 years old, or a parent)
Weight limit: 275 lbs. per boat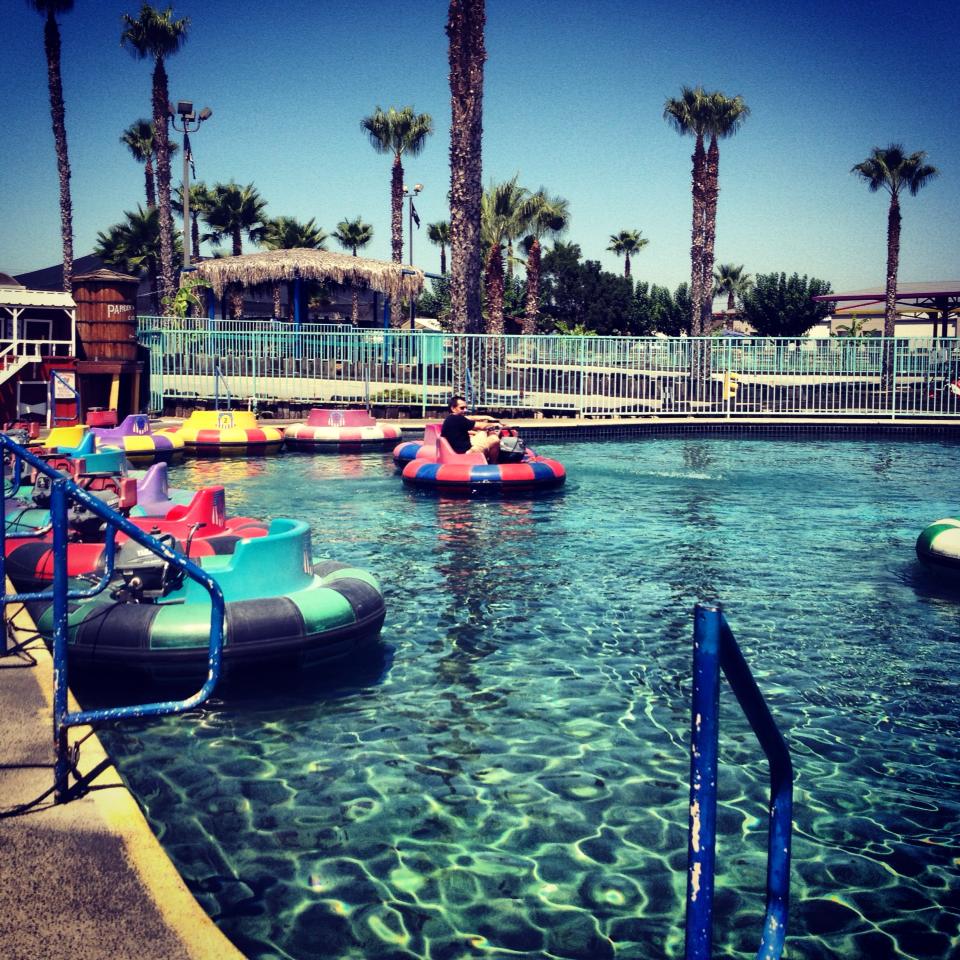 Price:
Driver = $10.25
Passenger = $3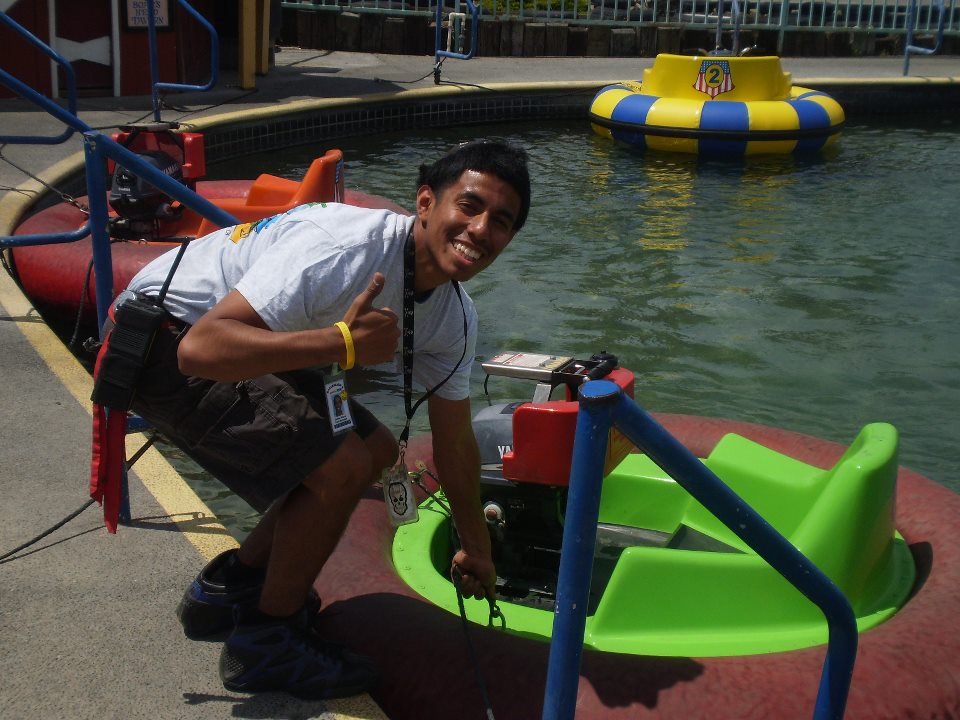 Hours:
Shoes and shirt must be worn
---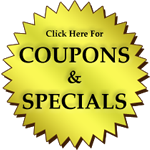 We specialize in family fun with a pirate twist! Come enjoy a day of Miniature Golf, Bumper Boats, Go-Karts, Batting Cages, Waterslides, Ropes Course Adventure, Rides, XTreme Laser Tag, Arcade Games, Bankshot Basketball, and a ROLLERCOASTER!
For more information, call (559) 292-9000 ext 0